Lego Club
Fall Sessions
LEGO Club is a once-monthly program here at the Library, usually the first Wednesday of the month, from 4:00-5:00. All children in Kindergarten and up are welcome to join us! We have thousands of LEGO bricks to explore; what will you build?

September 6 * October 4 * November 1 * December 6 (4:00 - 5:00pm)

Sign up here
---
Art Club
Fall Sessions
Just for kids! Come to the Library to try your hand at watercolors with a new tutorial by Let's Make Art. Art Club meets on the second Wednesday of each month from 4:00-4:45. All materials will be provided. First grade and up.

September 13 * October 11 * November 8 * December 12 (Please note this is a Tuesday)
---
"I Survived" Book Club
Fall Sessions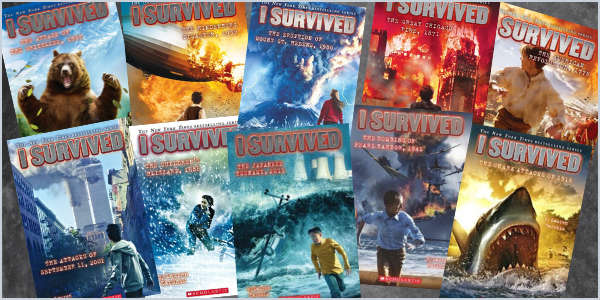 Once a month, this group reads a book from Lauren Tarshis's "I Survived..." series, short historical fiction books that cover major natural and man-made disasters and events throughout history. Fires, volcanoes, wars, animal attacks, earthquakes, and hurricanes are just some of the topics covered by this series.
Wednesdays: September 20 * October 18 * November 15 * December 14 (Thursday) (4:00-4:30pm)

Sign up here.
---
Messy Play
Sensory play for toddlers and preschoolers
Join us on the third Friday of the month for Messy Play! This program is geared toward children ages 1-5 and involves sensory bins, messy art, glue, water play, and more!
Please come in play clothes that can get messy!
Drop-ins are welcome; sign up here to receive cancellation/postponement notices.
---